Mobile Toilet

Manufacture and Sales
We are Mobile Toilet Manufacturers for every occasion, from Weddings and other events to TV/Film Location work. Our Mobile Toilets are available in a range of finishes and layouts.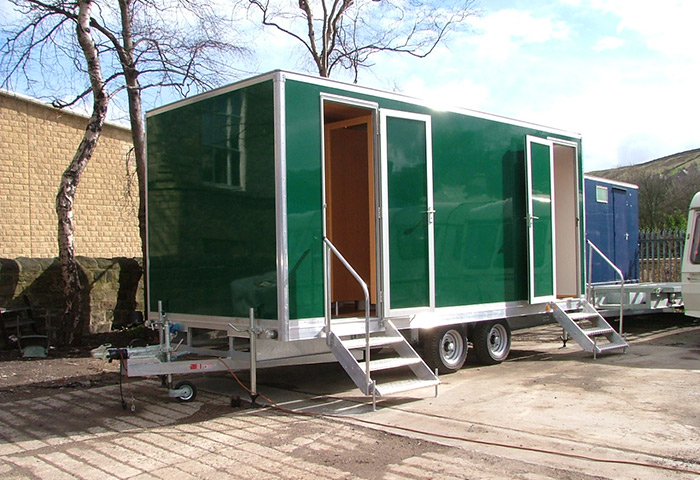 The Yorkshire Mobile Toilet Range is ideal for Weddings, Party or Conference events. It is normally available in a Beech, Oak or Black.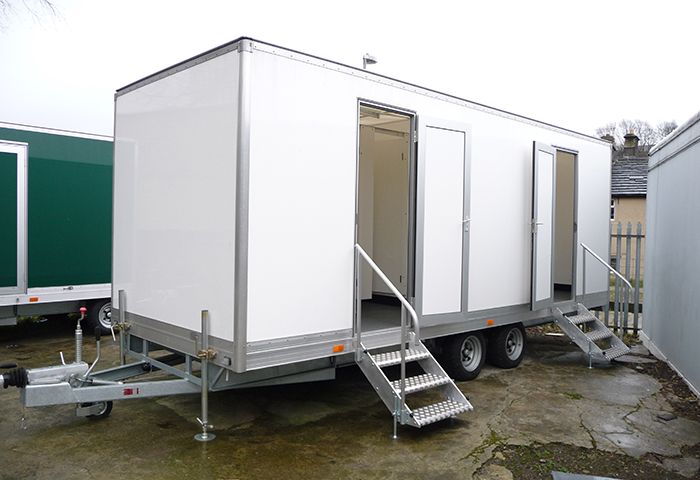 Whilst the 20′ 4+2 unit is most operators choice for show and festival type work, any unit can be built in Basic spec if required.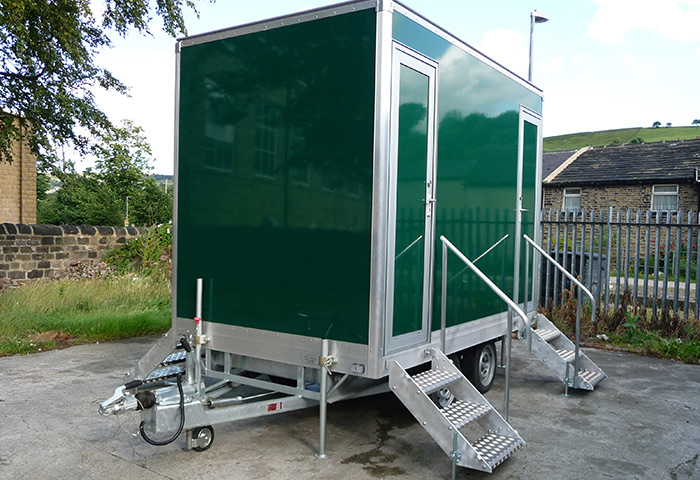 At 6′ (1850mm) wide, barely wider than most 4wd tow vehicles, these units go places that others will not.
Mobile Toilet Manufacturers for the mobile toilet hire industry, we're based in Huddersfield, West Yorkshire
Philip Shaw and his team are Mobile Toilet Manufacturers and have been in the mobile toilet hire business since 1988, gathering a wealth of experience. Enabling them to design and produce a range of high quality self contained mobile toilet units with good life expectancy, good towing characteristics, that have ease of servicing in mind and are also aesthetically pleasing.
Mobile toilet design and development never stops and while many original concepts have remained virtually unchanged, details often unseen by the customer are constantly being tweeked and improved. One of the more obvious recent developments is a "quick fit" pump system whereby the 240 volt Lowara pump (fitted as standard) can now be removed from the unit in under a minute without the need of any tools.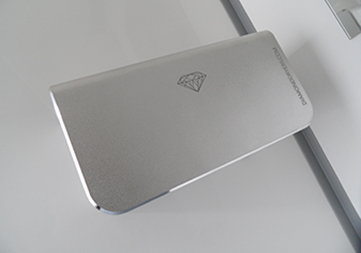 Shaw Services
Practical Hand Dryer now available
Shown for the first time in our units at the Showman's Show 2017, to good reviews, we are now pleased to be able to offer Diamond Dryers as an option in all of our units. The Diamond Dryer is a beautifully designed compact, yet powerful and robust unit which at only 300watts power consumption is, we feel perfect for mobile toilet use. The manufacturers show their confidence in the product, in particular its brushless motor technology, by giving a 7 year warranty. The hand dryers are available in three colours, graphite, silver and rose gold. They are available as an extra in our units on request, and we are also able to supply for retro fitting at a competitive price.
Shaw Services
Fresh / Grey Water Flush System
Our fresh / grey water flush toilet units can be seen as a cheaper/ simpler alternative to vacuum, and also as a means to get away from chemical flushing. The system recycles the hand wash water to flush the toilets making efficient use of water and waste tank capacity. This system can be applied to most sizes of unit and has been favoured by some TV/Film location companies, but it can also be suitable for other types of work. The system is well suited to being fittedwith 12 volt pump and battery which can allow it to stand alone for long periods, but will usually have mains power also to provide water heating and battery charging when power is available.